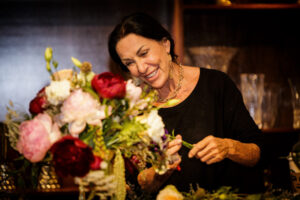 2020 September's Featured Artist Of The
Month: Nikki Bedrick, Event Florist
Extraordinaire
We had a chance to have lunch with Nikki Bedrick earlier in the month, giving us the golden opportunity to learn about her inspirations and how she evolved to become the incredibly artistic florist that she is today.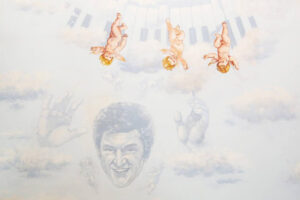 A Historical Look at The Liberace Mansion
—It's hard to earn the nickname "Mr.
Showmanship" without a marble-coated Las
Vegas mansion—let alone one without a
Sistine Chapel-style mural spanning above
your California King.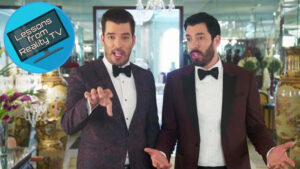 The Property Brothers reveal one easy way
to glam up your home
— Drew and Jonathan Scott of "Property Brothers" have seen a whole lot of luxury homes, but in the latest episode, they hang out in what could be one of the most lavish houses of all—the Liberace mansion!
Liberace Mansion is gallery piece of Las
Vegas history
—Behind the black-iron decorative gate with a shiny golden "L" on Shirley Street lies glitz, opulence, a love of music, art, over-the-top design and Las Vegas entertainment history.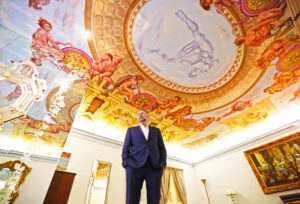 Businessman invests  millions to restore Liberace's mansion
– The hints that Liberace once owned the place aren't exactly subtle.
The mirrors, not just on  very wall, but also, in tinier versions, affixed to a piano and a bar in the living room. The stage costumes — in pink and classic black — preserved in display cases in the dining room. And, in the master bathroom, an image of a smiling, cherub-flanked Liberace looking down, as if in benediction, from the ceiling that'd be really creepy if it weren't so darned adorable.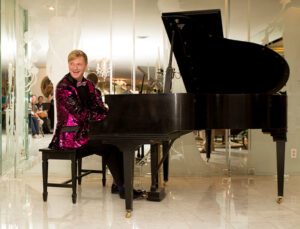 Liberace Mansion Opens Doors to Fans
– "Aah!" "This is gorgeous!" "I can't believe I'm actually here!"
These were the expressions of Liberace Facebook fan club members passing by the grandiose curved staircase of the Liberace Mansion last week. The nearly 30 visitors who traveled from far and near share a deep appreciation for iconic
piano virtuoso Liberace and were excited to tour the first floor of his part-time,
14,393-square-foot residence at 4982
Shirley St.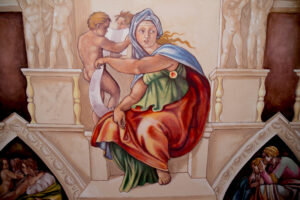 Why the Mansion is back in the Spotlight
– Find out more of the history of the mansion and its path to receiving Clark County's first Historical Designation for a private home.
A lot can change in a few years. Need evidence? Look at the Liberace Mansion
at 4982 Shirley St. In summer 2013, the 14,393-square-foot former part-time residence of iconic piano virtuoso Wladziu Valentino Liberace (1919-1987) –
known for his showmanship while performing on the Las Vegas Strip, sequined costumes and opulent lifestyle – was in foreclosure after several changes of ownership following his 1987 death. Signs of neglect were evident both inside and out, and its cracking walls were a sign of a sink hole hidden under its master suite wing. Its glory days of glitz and glamour were no more.
That was then and this is now.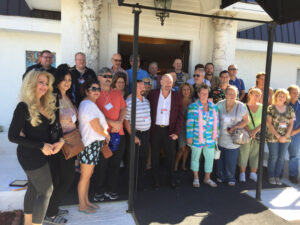 Lavish Las Vegas Liberace Mansion opens the doors for a private fan tour
– He was known as Mr. Showmanship, a Las Vegas performer who's flamboyant style lit up any stage or movie screen he graced.
Now, nearly 30 years after his death, Liberace fans are still smitten.
His home, off of Tropicana Avenue near Swenson Street has been carefully restored. Tuesday, the Liberace Fan Club got the first tour.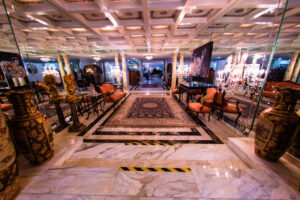 Bringing music back to Liberace
mansion – Real Estate Millions joined an "OK!" television crew for an insider look at the Liberace mansion preservation and restoration effort by its new owner, Martyn Ravenhill. We saw glimmers of Liberace's unique design tastes along with how dirty a foundation repair caused by two sinkholes can be. In January, we reported on its progress (no evidence of sinkholes!) albeit a long to-do list that Ravenhill shared during a private tour.
Progress has been made as the mansion was prepared to host Saturday's private party in support of Opera Las Vegas.