NIKKI BEDRICK

EVENT FLORIST EXTRAORDINAIRE
THE ARTISTIC AND ENTHUSIASTIC NIKKI BEDRICK

We had a chance to have lunch with Nikki Bedrick earlier in the month, giving us the golden opportunity to learn about her inspirations and how she evolved into the incredibly artistic florist that she is today.
Elizabeth A Bedrick, better known as Nikki, was born in Edinburgh Scotland, UK and spent her earlier years in New York City.
In the early eighties, pursuing love, she found her way to Laguna Beach, California.
One day while walking around town she noticed a "HELP WANTED" sign at a flower stand and decided to apply. She got a job that would turn into a newfound love affair for flowers and a long, thriving career.
Nikki enjoyed a successful career in Laguna Beach before moving to Las Vegas in 2007, where she was offered a design position at The Venetian Resort Hotel & Casino. These designers working at the Five Star Strip hotels were all innovators and creative designers. Their unlimited budgets gave her an exciting opportunity to really show her true colors and amazing talent!
A year after moving to Las Vegas she decided to start her own company, The Posh Petal.
Her experience ranges from small private affairs, large weddings, high-end private individuals, and multi-national corporations. Her career has extended to work in other major cities, satisfying her love for travel.
Nikki describes her work over the years as being as exciting, creative, and invigorating, as she had always imagined it would be. Her main inspirations derive from international designers Preston Bailey and Jeff Latham but is also always being inspired by her colleagues as well as she is very much astounded by the creative talent Las Vegas has to offer.
Nikki sees that each client needs to be viewed individually as it is her job to take someone's vision, move it from the abstract and give it tangible form.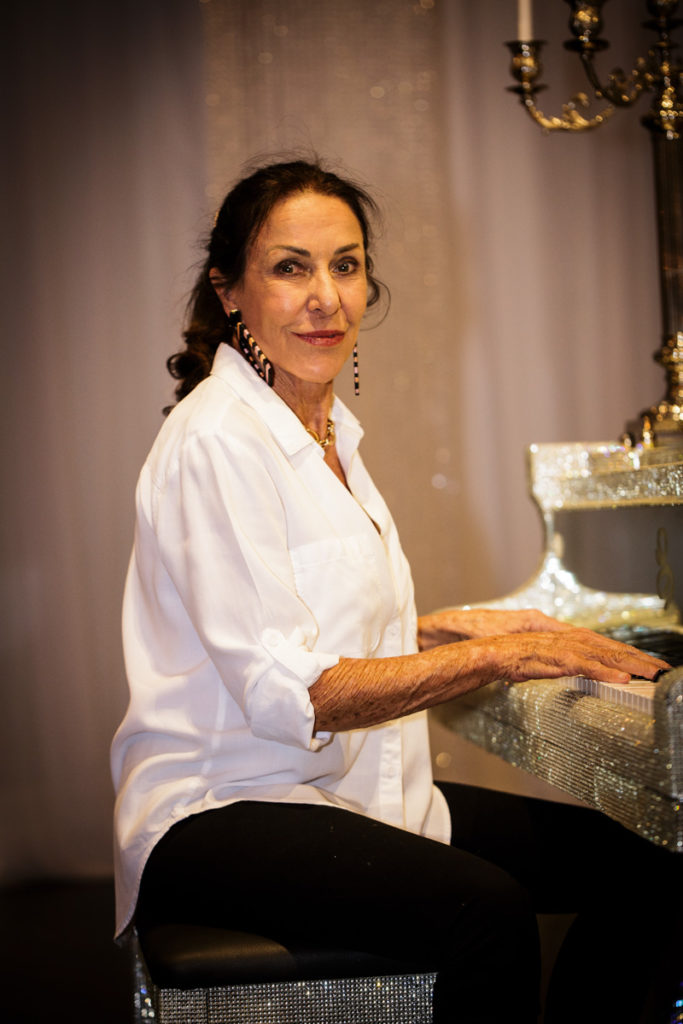 "What a blessing in life to do what you love – and I have been blessed!" — Nikki Bedrick
After lunch, Nikki asked if we had any more questions… little that she knows, we were ready. Here are few questions to help her fans learn a little bit more about her and her creativity.
Where were you born?
Edinburgh Scotland, UK
What brought you to Las Vegas?
Opportunity
If you could pick one word to describe yourself what would you chose and why?
Visually Perspective. I am very good at taking someone's vision and making it into a tangible object.
How long have you been working in this industry?
34 years this summer
What do you enjoy most about your work?
Client interaction. There is nothing like listening to their ideas and making them come to life!
Who is your biggest inspiration?
Designers Preston Bailey, Jeff Latham and my Las Vegas colleagues
What has been your biggest challenge throughout your career?
Staying current, always making sure that I am able to stay consistent in everything I do.
What was the best advice that you've ever been given?
Always work with someone who is better than you. Just when you think you have learned it all, you will learn many new techniques to add to your repertoire.
What do you do in your spare time?
I love to read and travel. I am currently reading James Baldwin!
What message could you give to those who are aspiring to be in this industry?
Go find a job in a flower shop and learn as much as you can before you decide that this is what you want to do. I can teach you all of the mechanical skills but those don't do much good without having that true passion!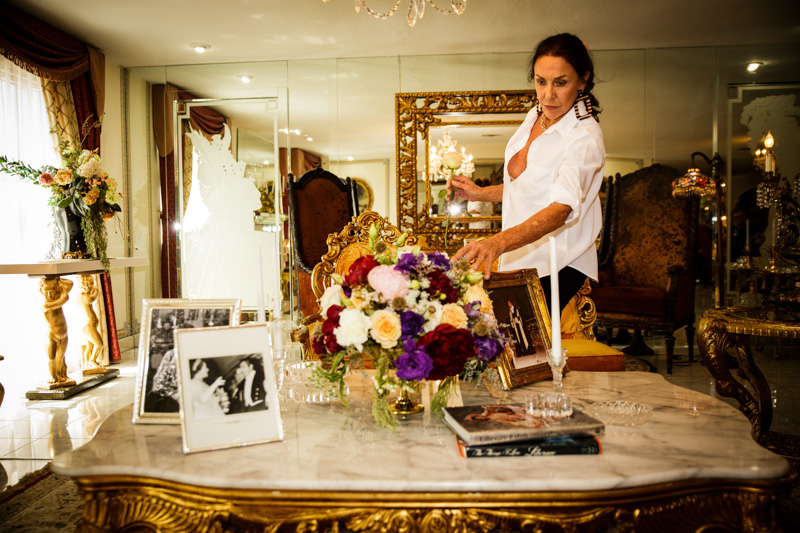 If you would like to inquire about Nikki's services
you can send an email to theposhpetal@yahoo.com
To see more of Nikki's work, check out her Instagram: @poshnikki7 or Facebook page https://www.facebook.com/poshpetallv/